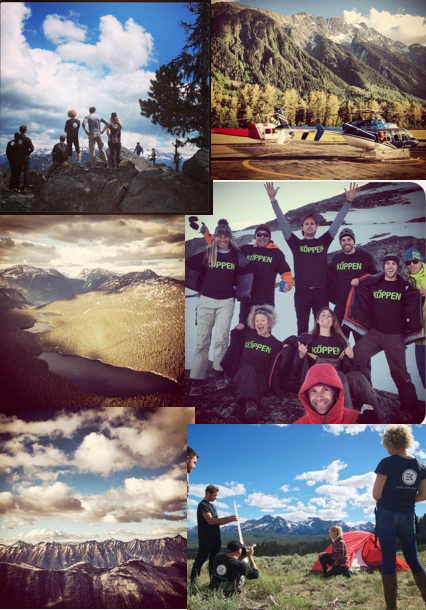 It's travel like this that makes me shake my head and give a nod of gratitude for what I do. Straight from shooting a crazy concert in the O2 Arena in London, I flew directly to Vancouver, B.C. and up to Whistler.  By 6:30am, after a solid night's rest,  I was in a helicopter en route to the remote scenic location for our Dicks Sporting Goods shoot.
The "June-u-ary" weather held for the first two days, but our final day of shooting we were caught in a rain delay.  Team Kiel is not accustomed to idle time so we made our own KOPPEN polar bear club…  well worth the effort. With that arctic jolt of inspiration, we launched out of the socked in grey weather mode and decided to move the entire shoot to Sun Valley, ID.
Within 24 hours we filled in talent, nailed a fantastic location, captured all the images, had perfect weather, and even came in under budget!