Hello from our current location on Mt. Hood, Oregon!  It just so happens I have a couple unexpected free hours…
There are days you are celebrating the weather and days you are cursing it…
The 15 person agency/client/crew is a blast, the scouting has worked out perfectly and although yesterday's forecast was a bit shaky,  the light turned out to be phenomenal- perfectly diffused and luminous… couldn't have been better for day one of our week long shoot.
Today however, we are skunked with pea soup…visibility this morning was about 5 feet.
Supposedly it's going to break this afternoon- we will make up for lost time… and undoubtedly have an amazing sunset… For now we are all catching up on emails, phone calls, and drinking too much coffee.
Even in pea soup life is good.
UPDATE:
The following day our weather cleared and the shoot was perfect… here are some fun production shots from our snow cat adventure on top of Mt.Hood…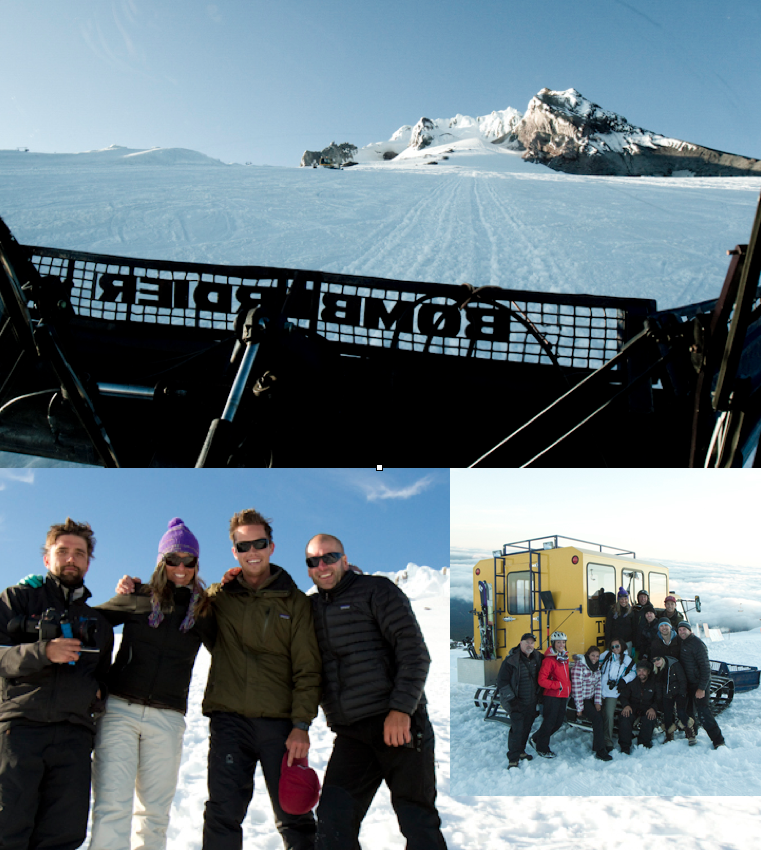 Check out the KOPPEN WEBSITE to see still images or go directly to the BRANDING FILM we created with them!  We are looking forward to shooting their spring/summer range soon!